Letters from Teachers to Teachers
To dear Brothers and Sisters who want to be impactful, loving teachers:

"I love JacksonFive!" Now, I'm going to tell you the reason why.

When I began working here, I loved kids and had a heart willing to teach. Are you like that? That's great. I also had a pair of bright, white shoes. Outside of those three things, I needed help in several areas to become the teacher I wanted to be.

I had many questions in my mind, and I unleashed them on some of the leaders at our school. What's a good way to teach a certain page in such and such a book? What's a good balance of physical activity that can be mixed into a lesson? How do I keep them excited without them getting too excited?

Some of the questions dealt with deeper concerns: What's a good way to teach the Bible? What about discipline? How do I show someone I still care for them, while at the same time, be clear that what they're doing is wrong? What about my white shoes? Can anyone shine them up? I really need them to sparkle.

I found that when I asked questions like these, I wasn't berated for not knowing something already. Rather, answers and encouragement were offered to me, time and time again. They still are!

Friend, if you are hungry to learn, and you want to build relationships with your kids (I've been to recitals, athletic competitions, churches, homes, movies, restaurants, baptisms, etc.), then pray about our school. If you value building relationships with your co-workers (we've had holiday meals, vacations together, started a church, married each other, etc.), then pray about our school.

God can use you wherever you are if you're willing. God bless you.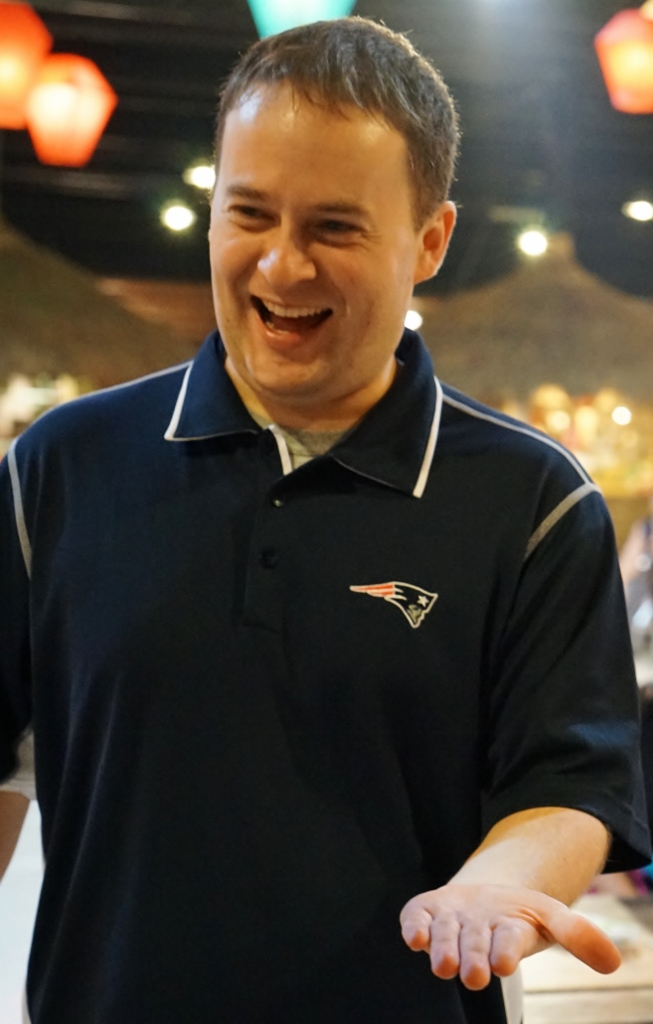 Writing with Love,
Aaron Ristino, B.Ed. (teacher 2011-present)
written: March 23rd, 2015
(crispwhiteshoes@gmail.com)
* * * * * * * * * * * * * * * * * * * * * * * * * * * * * * * * * * * * * * * * * * * * * *
I have worked at JacksonFive since 2007. I can honestly say, "I love my job." It is a joy to spend my days teaching young children English. I'm always amazed at the leaps the students take from the time they begin their first year in August until December. By December, we are talking freely about just about anything. We talk about animal breeds and what continents they are from. We talk about different kinds of transportation and how to get to Taipei. We talk about muscles and bones. We talk about the weather. We talk about life. I love being a part of this process.

JacksonFive is a Christian English language learning school. We are completely free to teach the children about Jesus, to teach Bible stories and help children learn to be kind to each other, that God loves them and other godly principles that will enrich their lives.

Teacher Jackson and Teacher Angel are wonderful to work for. They care about their employees and are always ready to help with any questions we may have. They care about each individual child and know them all by name. Teacher Jackson is one of the very best child counselors I've ever had the privilege of listening in on. He is also an excellent teacher trainer. If you have difficulties, he has helpful suggestions and ideas for you. He is a wealth of information for his teaching staff.

JacksonFive is a positive working environment where teachers care about each other. You can always hear an encouraging word here. We support each other and inspire each other. We are all in this thing of teaching children together and this work is a worthwhile one.

I'm so glad to be a part of the work here at JacksonFive and hope to continue for many years to come.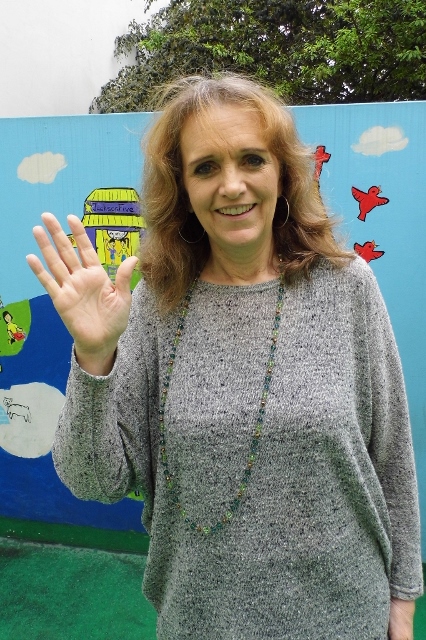 Karen Harrison (teacher 2007-now)
written: April 14, 2014
(karenjharrison@yahoo.com)
* * * * * * * * * * * * * * * * * * * * * * * * * * * * * * * * * * * * * * * * * * * * * *
Dear Potential Teachers,

JacksonFive is a special place. It is hard to ignore God's presence here. I've seen students, parents, teachers and myself change in the best possible way, through God's love and grace. It is wonderful to see God's miraculous way of answering prayers and healing hearts.

I feel that God has chosen JacksonFive to be a vessel of his love, because of Angel and Jackson's devotion and trust in him. The aim here is to work towards God's plan. Jesus knows where we have been hurt, our weakness and strengths. Employees at JacksonFive are the tools to help shape the children in the places where God knows they need help. You must trust in God in order to help him heal and help the students. Sometimes it is not easy, but God is with us.

Love, prayer and the word of God are an important part of the school's foundation. Each week the staff prays together for the students and each other. Teachers are also encouraged to teach about God and pray with their students. There is power in prayer.

Jackson and Angel are very open about their faith. Teaching the word of God here is not a clandestine mission. Jackson on a regular basis writes to the parents about how God has helped him and his students. Jackson and Angel also have several classes to educate parents and staff about Jesus. At this time, most of the parents are not Christian; but we believe God has brought each student, parent and staff member to JacksonFive for a reason. If you are interested in working for JacksonFive, please pray and trust the answer God puts in your heart.

Sincerely,

Sarah Colvin (teacher 2005-2007)
written: March 3, 2007
(sweetcolvin@yahoo.com)
* * * * * * * * * * * * * * * * * * * * * * * * * * * * * * * * * * * * * * * * * * * * * *
Working at JacksonFive school has been a really positive experience for me. It is encouraging to be able to share my faith with the children and the other staff who are not Christians. I don't have to be afraid to share my faith because working for a Christian couple, it is expected that I will do that. It has been wonderful to see God working in the lives of the children, parents and staff here. The environment that I work in is warm and friendly. If I need help with anything, I know that all I have to do is ask and anyone here is more than willing to do anything they can to help me. When I have something that I need prayer for, I know that I only have to ask and I will be prayed for faithfully. During my time at JacksonFive school, I have learned a lot about teaching, myself and God's faithfulness and love. Even though I have learned a lot there is still so much more to learn. It has been a great blessing and privilege to work at JacksonFive School. I will never regret being here because I know this is where God called me to be and I have been changed for the better through my time here.

In Christ,

Sheena Duncan (teacher 2005-2007)
written: March 1, 2007
(shcathduncan@yahoo.com)